CONCRETE RECYCLING
BENEFITS OF CONCRETE RECYCLING:
LEEDS Credits (Leadership in Energy and Environmental Design) (More info on LEEDS)

Recycling is Environmentally Friendly in many ways. Construction and demolition waste in the U.S. is approximately 135 million tons annually, or about 3 lbs/person/day. Recyclable materials can be recycled Road Base, RipRap, Drainage Rock or other Aggregate products. Choosing recyclable products greatly reduces the amount of material that is landfilled and in turn - reduces the need for virgin materials in new construction.

Greatly Reduces your Trucking Expense from hauling rubble to dumpsite & hauling Aggregates in to jobsite. We can crush your rock of concrete on-site and greatly reduce or eliminate your trucking needs. This leads to Reduced Energy (fuel) consumption and reduced traffic on our roadways.

Reduces or eliminates land fill fees.

Reduces Air Pollution: less pollution from reduced trucking. It also reduces the need for virigin aggregates that need to be mined.

Reduces traffic on our roadways.

Reduces your overall cost of pavement breaking and removal and aggregate costs.
USES OF RECYCLED PRODUCTS
Rip Rap
Drainage Rock
Road Base (Flexible Base, Flex base)
Aggregate for Asphalt & Concrete Paving
Crushed Asphalt - reused as RAP (Reclaimed Asphalt Pavement)
Land Fill Cover (C&D)
Gravel for pathways, driveways, roads
Mulch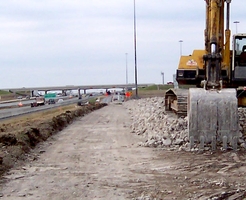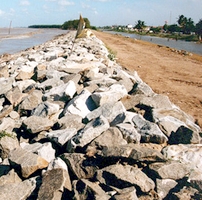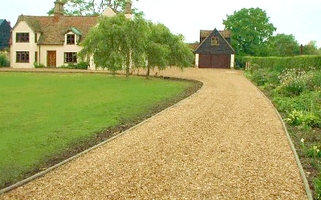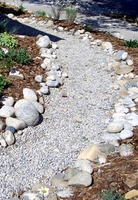 Green Construction, Leeds Projects, Concrete Recycling, Concrete Crushing, Recycled Concrete, Concrete Recycling. DBE.